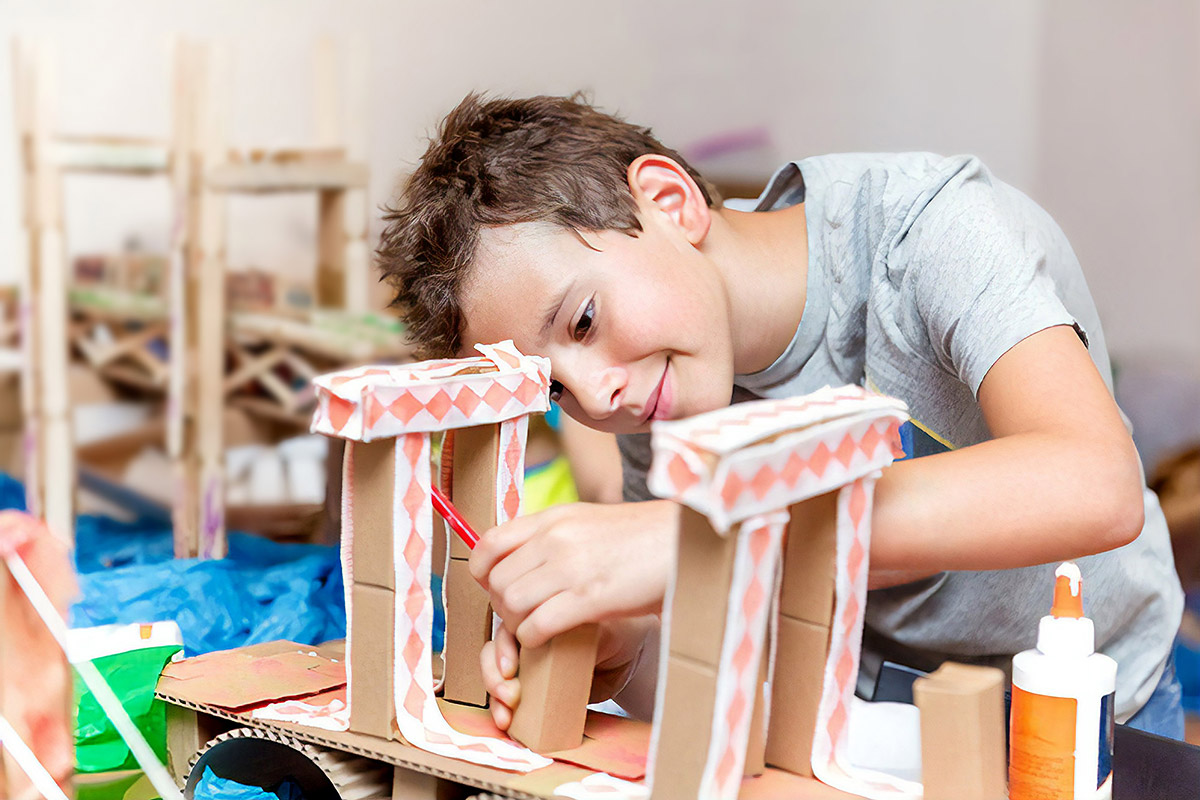 According to research conducted by the STEM3 Academy team, approximately 34% of students with autism spectrum disorders tend to study STEM in depth and are willing to pursue a career in this field.
But if you look at the situation outside the academy - despite the potential, in Canada, the United States and Britain, 84% to 86% of adults with autism are unemployed.
In US, there are no reliable statistics on the number of people with ASD, and on the situation with their employment, especially. Although these children in the future could help overcome the shortage of qualified professionals that already exists in the STEM field.
"The issue of inclusion in education is not entirely clear to me. Everyone has the same right to receive any education, and no one has the right to obstruct this path. For example, in the United States, all schools are equipped with wheelchair ramps and bright ribbons on the steps for those with visual impairments. There are no "inclusive" classes, children study all together, and parents never ask, "Why should my child study with a person with a disability?" Such accusations are beyond the plane of elementary human ethics and morals.
My partner Francesca was born with autism. As a child, she hardly spoke and was not adapted to life in society. But thanks to the hard work of parents and school teachers, the girl was able to socialize. Her classmates and friends also studied socialization, because mutual understanding is a two-way street.
And already at the university, teachers were able to apply the natural feature of Francesca to work with a large array of numbers, and now she applies her talent in practice. And thanks to her talent (read autism) Francesca is ten times more effective than those who do not have such abilities.
What would have happened if Francesca had not been integrated into society? Society would lose a bright mathematical talent, and the girl would be doomed to live alone.
WHY STEM LESSONS ARE IDEAL FOR CHILDREN WITH SEN
All this applies not only to people and children with autism spectrum disorders. So the question is how to give the attraction to the study of exact and natural sciences a chance to form, how to notice and support it in time?
There are two important components here. The first is the development and promotion of STEM education as a mandatory part of NUS.
If we look at the structure of even the simplest STEM-lessons, which do not require a technically equipped laboratory, we will see that they are ideal for students with special educational needs:
1. Activity is result-oriented. STEM classes are based on solving real problems. In addition, at each stage of the lesson, students solve a specific task or perform a specific task with clear conditions and expectations about the result. This is given to most students with special educational needs more easily than working with abstract concepts.
2. Constant change of work format. In addition to the fact that the process of engineering design consists of different types of stages of activity, each stage is also a set of different forms of activities. Therefore, students at each stage can choose the most comfortable format of work, and alternate them.
3. Shorter time to take. Working on a STEM project often takes even longer than a regular lesson, but because the whole activity is broken down into stages, the breaks between them allow students to understand everything that was done in the previous stage and what needs to be done in the next.
4. Work in small groups. A team of 4-6 students is the norm for well-thought-out STEM lessons. So even in a large class, students will work in small comfortable groups, in which it is easier to establish contact with each other. In this case, it is important that students with special educational needs do not perform tasks separately from the class with a teacher or assistant, but are part of such mini-groups. After all, it creates an opportunity for some students to socialize and develop empathy - it teaches them to work together and make connections.
5. Lack of pressure. The vast majority of students, not only with special educational needs, perceive mistakes as defeats and proof of their own failure. But for engineers, error is just one step in finding, testing, and evaluating a solution, or redesigning it. It is important to explain this to all students in advance. For example, to tell about how real engineers and inventors created things known to us. Then you need to see if this is how students will perceive failures in the process.
6. Flexible format of training and testing of acquired knowledge and skills. STEM lessons give both teachers and students a lot of freedom in choosing exactly how they want to share knowledge.